Commercial Foundation Repair in Ontario - Toronto, Hamilton, Mississauga, and Nearby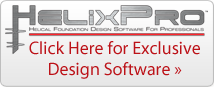 Foundation Supportworks of Ontario specializes in commercial and residential foundation repair and stabilization. We are a local company serving our neighbors and community.
We know that problems can form during construction and revisions are often made mid-stream because of design changes, unexpected soil conditions, unearthed foundations and other reasons.
Foundation Supportworks of Ontario has the experience to help you work through all of those issues.
With our high-quality foundation repair products and services, we can fix any foundation problems in Ontario including the greater Hamilton, Toronto, Mississauga and surrounding areas.
For questions about product availability, pricing, or technical information, contact our Commercial Project Managers today!